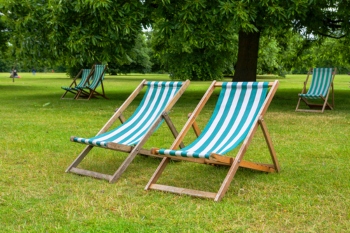 The poorest areas have reported the largest fall in the number of people visiting parks and green spaces during the pandemic, new research has uncovered.
Analysis by the New Economics Foundation has revealed the proportion of people visiting parks or public green spaces during the pandemic has almost halved. This means at least eight million fewer adults were visiting these spaces than would usually be expected.
However, the drop is much more pronounced in poorer local authorities than wealthier ones, it found. The 20 poorest local authorities reported an average 28% reduction in the use of parks compared to the baseline period, while the wealthiest 20 local authorities reported no change in park use.
Writing in a blog, senior researcher Alex Chapman and analyst Jasmeet Phagoora said: 'As the crisis continues to highlight and amplify pre-existing inequities, we must make sure that the barriers to accessing good quality green spaces are removed. Data crunching is urgently required to identify hotspots which lack safe access to public green space. In these areas government and local authorities must work together to deliver fair access.
'Private green spaces must immediately be opened to public use. Golf courses, the grounds of private schools and stately homes, and London's garden squares in particular must be targeted. But while these steps will help some, it will only be a minority. With support from health experts, the Government must also commit to measures which at least facilitate safe outdoor exercise and bring in sufficient mental health support.'
NEF is also calling for any recovery programme to redresses social inequities and provide better quality green space to more people.