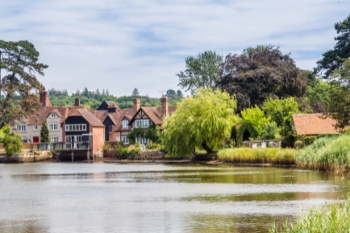 More than seven percent of planned house building in England will be unable to go ahead due to river pollution levels, new analysis has revealed.
The Local Government Association (LGA) found that polluted rivers could stop around 20,000 new homes from being built each year due to the Habitats Directive law.
The analysis also found 23 councils have more than 90% of likely house building areas impacted by the law, while 40 councils have more than a quarter impacted.
The LGA said that while councils are working on short-term solutions to this issue, the current system makes it hard for nature-based schemes to be put into place.
It is calling for long-term action to be taking to clean up rivers to prevent growth and infrastructure from being halted and jobs being lost.
Cllr David Renard, environment spokesperson for the LGA said: 'It is concerning and frustrating that pollution levels in some rivers have reached a point to trigger bans on building around 20,000 new homes each year, over seven per cent of all England's likely new house building.
'Councils are working tirelessly to enable house building while upholding high environmental standards. However, they cannot achieve this alone. We need to reduce pollution at source, which predominantly originates from water treatment and farming.'