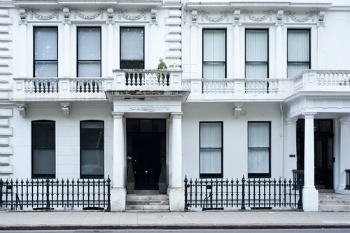 MPs believe a revaluation of council tax bands would be more preferable to a new 'mansion tax' according to the results of a poll.
The survey of MPs by the British Property Federation (BPF) reveals that the majority (69%) of MPs feel additional higher-rate council bands would be a better way to reform property taxes rather than introducing a mansion tax.
Although the Mansion Tax has been one of Labour's flagship policies ahead of the General Election, only 39% of Labour MPs said they would prefer extra council tax bands as opposed to a mansion tax.
Nearly nine out of ten Liberal Democrat MPs - the party that first introduced the idea of mansion tax back in 2012 - also said additional council tax bands would be a better way to reform property taxes.
Ian Fletcher, director of policy at the BPF, said: 'This poll shows that a full council tax revaluation rightly commands widespread political support, particularly across the Labour party, and that the majority of MPs recognise that basing council tax on 1991 house prices is simply unsustainable.
'The mansion tax is a political gimmick that is more about the narrative of rich vs the rest than anything else. Reforming council tax through a revaluation and raising revenue through adding more council tax bands would restore fairness to the council tax system and be better for the country as a whole.'
The BPF said a revaluation of council tax would be 'easy' to implement in the next Parliament under legislation set out in the Local Government Act 2003.