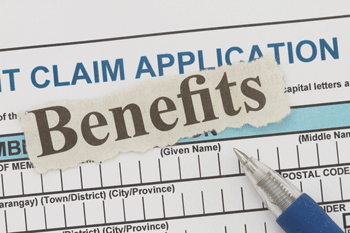 Nearly two-thirds of Scots support the cap on benefits, with 54% believing it should be capped further to £23,000 after the election, according to a new poll.
The poll, conducted on behalf of the Scottish Conservatives, shows that 65% of people think households on benefits should not receive more in benefits than the national average income.
The poll also showed 54% supported Conservative plans to reduce the cap after the election, compared to 26% of people who opposed the move. Less than a third of people responding agreed that benefits for unemployed people were too low, causing undue hardship.
'This important poll confirms that despite Labour and SNP scaremongering, the majority of Scots are wholeheartedly on the side of the UK Government's bid to get Scotland back to work,' said Alex Johnstone, Scottish Conservative welfare reform spokesman.
He added: 'Our aim now is to ensure full employment – so that everyone who wants a job, gets a job. Our plans to reduce the benefit cap further send out the clear message that you will always be better off in a job.
'Benefits should never discourage people from going out and finding a job. Now we know from this poll that the majority of Scots are on our side.'