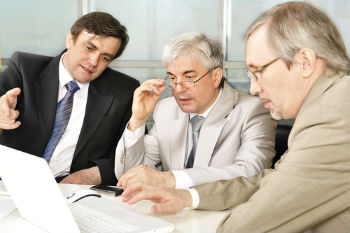 Scrutiny of council decisions varies 'widely' across the country while opinion is 'divided' on local effectiveness, research suggests.
A study by Grant Thornton UK LLP found that while the average number of scrutiny committee meetings was 17, some local authorities only had one while another had as many as 66.
The All Aboard report found that while 90% of senior council officers, town halls, fire and rescue authorities and police bodies felt their organisation encouraged well managed risk taking and innovation, 43% of respondents thought scrutiny committees were failing to sufficiently challenge local authority practices.
While scrutiny committees were introduced 15 years ago to examine town hall decisions, almost one in five councils are thought to have returned - or were considering reverting to - a traditional committee structure.
Partner and head of local government at Grant Thornton UK LLP, Paul Dossett, said this 'could turn out to be a backwards step for effective scrutiny' as scrutiny committees 'can offer a valuable "check" to the executive'.
'Potentially, they can also offer a fresh perspective by taking both a long-term view of strategic issues and "deep dives" into vital areas of council operations. We know that some councils are doing this with great success so it's important that those who are struggling receive support to improve their processes so that they are not tempted to fall back in to outdated methods of scrutiny,' he added.
Some 84% of respondents said wider challenges facing councils meant their organisations were using or considering alternative delivery methods.
'Maintaining strong scrutiny over how local monies are spent is a principal tenet of good governance, providing assurance to council members and the wider public. Challenging why things are done and scrutinising processes and decisions encourages the development and introduction of more efficient and effective ideas,' Dossett added.