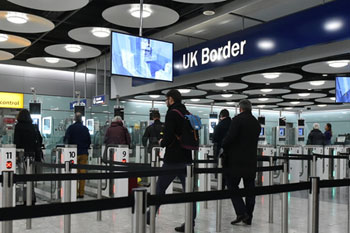 Urgent action is needed to restore public trust on immigration, according to a new report from the biggest-ever public consultation on the topic.
A poll by ICM for the National Conversation on Immigration, coordinated by British Future and Hope Not Hate, found only 15% said the Government had managed immigration competently and fairly.
It found only 13% thought MPs tell the truth about immigration and 17% trusted the Government to tell the truth about the subject.
But the researchers also found a strong contrast between polarised online and media debates and the balanced views on immigration expressed by those they spoke to.
They said that while people want the Government to have more control over who can come to the country, most of them are 'balancers' who recognise the economic and cultural benefits of migration to Britain, while at the same time voicing concerns about pressures on public services and housing.
The new report makes over 40 recommendations to national and local government, business and civil society including calling for an annual 'migration day' in Parliament where ministers are held accountable for their performance against a three-year immigration strategy that would replace the net migration target.