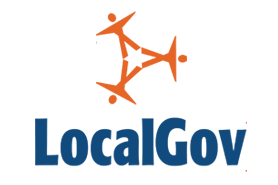 My favourite philosopher was the American, John Rawls (1921-2002). He was most famous for the concept of the 'original position'.
In so short a space, I cannot do justice to him, but a key premise is that in designing a system, the best decisions will be made when the individuals who will exist within that system are placed behind a 'veil of ignorance' which denies them any knowledge of who they will be in that system.
This elimination of individuals' own vested interests will ensure they take 'the perspective of eternity' in their design of the fairest and best-possible system they can conceive of.
What has this to do with local government? Well, I was reminded of Rawls when reading the debates around the new unitaries, including, not least, the prospect of legal action.
It seems to me that if we were to redesign local government, or public services more widely, using a Rawlsian perspective, it would be in the interests of both service-users and taxpayers, rather than just politicians and managers, and so many of the current debates would take on a different complexion.
In examining the current situation in English local government, a Rawlsian would be entirely bemused by the multiple services and activities which sit under a single local authority – upwards of 150 in a unitary authority; political oversight of, in some cases, purely transactional activities; the existence of two-tier local government in some areas but not in others; and the lack of co-terminosity across public sector providers such as health and policing.
While the development of the new-style LAAs offers a means around the two-tier and co-terminosity problems, it doesn't resolve them.
In thinking about longer-term redesign, we could, of course, adopt the position that 'I wouldn't start from here, mate'. But if we were to do Rawls justice, and in turn, his two greatest influences, Kant and Abraham Lincoln, we would at least attempt a redesign that promoted the wellbeing of the least advantaged service-users and taxpayers.
After all, the redesign of local government should be as much for them as it is for any other constituency.
Unfortunately, the 'trade bodies' for service-users and taxpayers do not have the influence of those for other constituencies, and sadly, there has been precious little of the service-user and taxpayer perspectives in the debates or decisions which may be made, or indeed, may yet be unmade. n