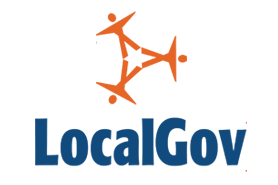 Recent experiences suggest that 'satisfaction' is seen as top of the performance tree, a position I personally cannot understand.
For a start we know that satisfaction scores vary according to methodology – eg postal vs face-to-face surveys – although the latter option no longer exists for the new Place Survey.
Secondly, we have barely started to understand how/why satisfaction varies according to such factors as ethnic mix and population churn, which prevent secure comparisons across councils, although I'm sure that my companion columnist Ben Page from Ipsos-MORI will be able to shed much light about these issues.
Thirdly, satisfaction varies according to the investment made in communications. On the one hand, communicating with residents and service users is undeniably a good thing. But the resulting outcomes are then in part a reflection of spend on communications activities, rather than quality of services per se. So we have to ask how to best achieve a reasonable balance between spending more on communications to drive increases in satisfaction, and spending money on direct service improvement?
Lastly, we also know that satisfaction is directly related to expectations – punters who have low aspirations of services return higher satisfaction levels. This begs an interesting question about whether our job is to drive expectations up or down. And this will become more complicated as we move into the world of choice and voice - commissioning personalised social and other services. A major aspect of this new role will be supporting service users to be clear on their expectations, and as a result make informed judgements about their choice of providers.
This is a different paradigm – its not about driving up satisfaction with our own services, but about supporting informed decision-making by users. The concept of 'Net promoter score' fits nicely here – the idea that the only question worth asking is 'Would you recommend this service to a friend?' It also drives a new kind of client-provider split, with the Council firmly on the side of the client, even if the provider is 'in-house'.
Once upon a time the Rolling Stones couldn't get (no) satisfaction. Now it is our job to help those of that generation to understand what service quality they should expect, help them to voice that choice, and then drive the market to provide it. Then maybe Mick and his cohort will, finally, be able to get what they want.
Abdool Kara is deputy chief executive at
Merton LBC