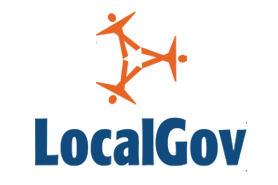 Learning from each other is the remedy
Steve Jones, the former chief executive at
Wigan MBC
, recently suggested I read a book called Better: A Surgeon's Notes On Performance, by Arun Gawande, and, in particular, the chapter entitled 'The bell curve', which explores the success rates of US cystic fibrosis clinics.
The key point of the chapter is that all those clinics follow the same accredited treatment regime, and yet there is still a distinct bell curve of outcomes, with the clients of some clinics having a life expectancy in their 30s, whereas for others, their life expectancy is the same as that of the general population.
So what accounts for the difference?
First of all, the various clinics had to agree to share their data, and then, over an even longer timescale, publish that data by clinic. I guess this is equivalent to CPA in local government here, where debates about league tables and attributed performance were always heated.
Once the data was published, learning could take place to understand the difference in performance and outcomes across the clinics, which turned out to be around the intensity with which the treatment regime was applied.
When tests on a patient revealed reduced lung function, in some clinics, they were sent away with medication and a new appointment in three months. But in other clinics, which fully engaged with their clientele and involved them in their treatment regimes, similar patients were called back in the next day, and the next, and the next, until their lung function had improved.
The key point for me is about how a profession decides to learn from itself about how to drive improvement.
I sometimes worry that we in local government fixate on innovation, rather than learning from the best. Of course, there has to be innovation in the sector somewhere. And it is not always possible to replicate the performance of the best, particularly if it is built on higher levels of funding.
But my guess is that more often than not, we would get a greater return from investing in learning from best practice, than we would from investing the same sum in 'innovation'. We just need excellent mechanisms for distilling that best practice, as there is so much out there that its not always easy to see what is applicable in your own context and operating environment.
Nonetheless, adopt and adapt should be as much part of our performance improvement lexicon as innovate and invent.