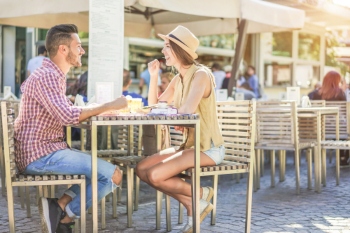 The Government has temporarily lifted planning rules to allow pubs, restaurants and cafes to serve customers outdoors.
Under the new measures, pubs and restaurants will be allowed to use car parks and terraces as drinking and dining areas using their existing licenses. Licensed premises will also be able to sell alcohol for consumption off the premises.
In addition, outdoor markets, pop-up car-boot sales and summer fairs will not require a planning application.
The Local Government Association (LGA) welcomed the Business and Planning Bill but warned councils must retain oversight of the activities allowed in their local areas.
Cllr David Renard, the LGA's economy spokesman, said: 'Councils need to be able to refuse requests where these cannot be managed safely, and to be able to take action if any issues arise following reopening. The relaxation of these rules will require individual business owners, trade groups and the police to work together alongside responsible behaviour by customers. The full responsibility, and cost, for making this work successfully does not sit with local authorities alone.
'Councils will need to process a potentially large number of applications in a short period of time so will also need clear and comprehensive guidance from government.'