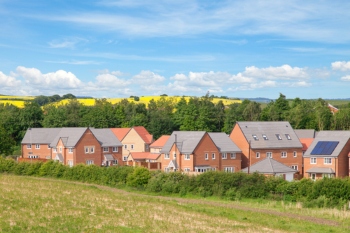 The majority of social landlords (85%) have warned the Government's planning reforms will lead to less social and affordable housing, according to the results of a new survey.
Research by the Affordable Housing Commission also found that 83% of those surveyed believe the new national infrastructure levy will deliver less on-site affordable housing than the current system.
Two thirds of social landlords warned the reforms would cause more disruptions than potential benefits.
Lord Richard Best, chair of the Commission, said: 'The intentions of the government's planning reforms – to achieve more speedy development and better quality housing – are commendable; but social landlords fear the reforms could reduce the total output of homes for those on lower incomes.
'This would be a set-back for the Affordable Housing Commission's aims for a housing-led recovery post-COVID with an emphasis on more affordable homes to rent.'