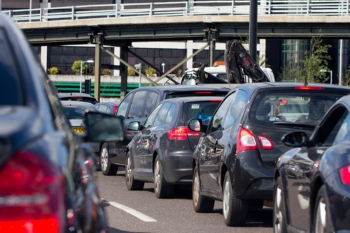 Ten organisations have written to housing secretary Robert Jenrick urging changes to proposed planning reforms which they argue will lead to a 'tide of car traffic' to already overcrowded roads.
As the Government prepares for a Planning Bill to be announced in next week's Queen's Speech, CPRE, RAC Foundation, Sustrans, the Transport Planning Society and others have cautioned that the planning reforms will undermine the Government's wider social, economic and environmental goals.
They warn that new housing is being sited in places that cannot be served well by public transport, are inaccessible on foot or cycle and often have few or no local facilities. In addition, the design and layout of many developments inhibit walking, cycling and bus service provision.
According to the letter's signatories, the Government's proposed reforms to the planning system do not address these issues and threaten to increase car dependence, air pollution and carbon emissions.
Jenny Raggett, coordinator of Transport for New Homes, which organised the letter, said: 'At present, sustainable transport is all too often treated as an afterthought or even ignored when new housing is being considered.
'Our on-the-ground research shows that this results in estates where people have to drive everywhere, because they have no alternatives. Future lifestyles are then built around the car.
'The Government's planning reforms are an opportunity to address this and create attractive places for people to live with good public transport and local facilities that people can walk or cycle to rather than soulless car-based estates.'