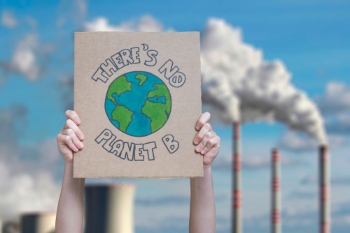 It is estimated that more than 1400 municipal bodies, spanning no fewer than 28 countries, have now declared some form of climate and ecological emergency – with more than 300 in the UK alone. Declarations of this nature at a more local level are fundamental, signalling that action on climate change is not the preserve of national governments.
The promotion and management of reducing carbon at a local level is critical in joining up the climate change dots; without local action there is little upon which we can build the cumulative impact that we need globally to avert climate disaster.
We know that within the UK the built environment contributes to around 40% of our carbon footprint, with half of that from the energy used within buildings. So, unlocking the potential for renewable energy in buildings and homes has to be at the centre of local action. However, that is easier said than done.
With most housing and other assets sitting with private developers, and a complex planning framework, the UK still sees far too many developments that fail to meet the environmental standards that would help reduce rather than exacerbate carbon levels. And this is where planning comes in. While we recognise the pressures on planning, with many councils facing specific challenges both in resource terms, and the legislative frameworks in which they must operate, planning is nonetheless vital.