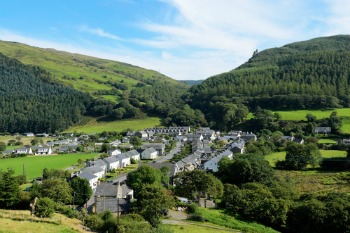 Politicians have been urged to stop blocking construction of garden cities in a new report from some of the country's top charities and planners.
Finalists from last year's Wolfson Economics Prize called on the next government to launch a royal commission to push through and depoliticise Britain's garden city developments, which have up to now faced slow progress.
Ebbsfleet in Kent was named as the location for a garden city up to 15,000 homes in size by chancellor George Osborne last year, backed by £200m of government funds.
Ministers have also confirmed a new development in Bicester, Oxfordshire, could support 13,000 homes, with funds coming from around £100m of public spending and loans.
Housing charity Shelter, planning advisers Urbed, town planners Barton Willmore, urban design consultancy Wei Yang & Partners and social landlord director Chris Blundell have now pushed political parties to set up a royal commission that would decide the location of new developments.
Development bodies should also be empowered to compulsorily purchase necessary land, blocking landowners from holding out for greater profits.
Chief executive of Shelter, Campbell Robb, told the Financial Times: 'All we've seen so far are piecemeal schemes and broad promises — now is the time for a big bold plan that can fix the housing shortage once and for all.'