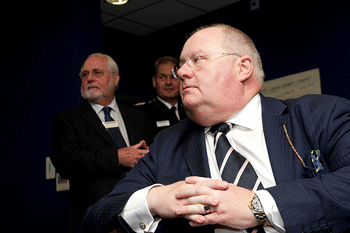 Social tenants will be able to purchase residences at a 70% discount under a newly expanded Right to Buy.
Maximum discounts available for a house under the scheme will increase by 10% this year, while the £75,000 cap will rise with the Consumer Price Index rate of inflation.
Communities secretary Eric Pickles confirmed funds raised by additional Right to Buy sales would be diverted into delivering new affordable homes for rent.
Over 13,400 social tenants have purchased residences through Right to Buy since prime minister David Cameron reinvigorated the scheme in 2011.
Pickles said: 'For years the Right to Buy was slowly strangled, with a miserly cap on discounts killing the prospect of home ownership for most social tenants.
'We will soon be increasing the maximum discount and ensuring it continues to rise with inflation, so more social tenants can make Right to Buy their New Year's resolution for 2014.'
Responding to the announcement, Labour's shadow housing minister Emma Reynolds said: 'The Tory-led Government has failed to build the homes our country needs. Housebuilding is at its lowest peacetime level since the 1920s, contributing to the cost-of-living crisis families face.'