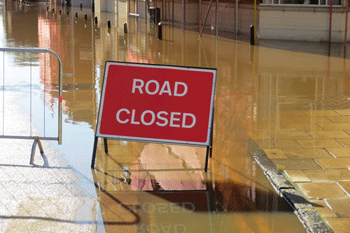 Communities secretary Eric Pickles has been accused of simply 'rehashing' old messages on flood defences and making misleading announcements on extra funding, by trade union Prospect.
Prospect said the announcement yesterday of an extra £100m for flood defences was simply a repeat of a statement made in 2013. It also warned that extra funding to councils through the Bellwin scheme would be ineffective unless the Government reverses its decision to make job cuts at the Environment Agency.
Prospect deputy general secretary, Leslie Manasseh, said: 'There is no additional money for flood defences, works programmes will be cut and 1,500 staff will still be made redundant by October 2014.
'The plan to protect 465,000 homes by the end of the decade was reported last November. Meanwhile the people who are working day and night to prevent flooding – our members in the Environment Agency – will see their revenue budgets cut from £275m in 2010 to £226m in 2014-15.
'Who will maintain these defences if the agency's revenue budgets are cut? Flood prevention through a well-resourced EA is better than a one-off temporary solution that cannot be adequately maintained.'