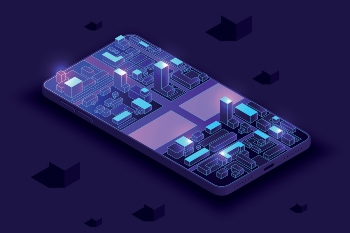 The built environment is incredibly energy intensive, accounting for 42% of the UK's CO2 emissions, but energy is used and wasted needlessly in virtually every building. In some premises, this wastage can be as high as 50% and in the climate of rising energy bills, this may exert unnecessary pressure on local authorities that are already struggling to balance their budgets.
Over the past decade, austerity and funding cuts have squeezed councils, and as the prices of day-to-day essentials such as food and fuel climb, these issues are only going to be exacerbated. It is therefore essential that local government bodies are being creative and thinking as broadly as possible about where they recoup costs, and facilities should be one of their focuses.
Despite better sustainability becoming a focal point in society over recent years, Global ABC's Building Climate Tracker has revealed that the annual rate of improvement in built environment energy use is in decline. The tracker takes aspects such as incremental building energy efficiency investment and the share of renewable energy in global buildings into account and highlights the need for much greater attention to the built environment if net-zero targets are to be met and costs kept down.
Factors such as oversized heating systems and inefficient control systems have long been overlooked and, as a result, local authorities across the country are missing out on some simple energy-saving opportunities. Taking steps to optimise the way in which buildings use energy can result in significant running cost savings, but it is essential to centralise technology and data in the creation of these strategies.
Technology's role in building optimisation
The built environment and its various components interact in complex ways and changing one element is inevitably going to impact others. This makes trial-and-error a risky strategy when it comes to identifying energy-saving tactics as it may result in the implementation of expensive measures which lead to insignificant results or even negatively impact other areas of building operations.
To avoid this, council leaders and energy and sustainability teams can enlist the help of innovations such as digital twin technology. These are physics-based virtual models of the built environment that operate just as their real-world counterparts do. Digital twins can be used to assess how a building is currently using energy and identify where improvements can be made. By centering decisions informed by data, local councils will experience much more effective results in terms of using less energy and driving down operational costs.
Performance modelling using digital twins is not limited to assessing singular buildings; the technology can be used to represent anything up to a whole country. Using digital twins, districts can be examined holistically as a whole by the local authority to examine how components of infrastructure interact and where there is energy wastage occurring. Removing estimation from planning and development minimises the performance gaps that occur between actual performance and predicted performance, giving a much more accurate picture of how a building or groups of buildings will operate once built or refurbished.
The need to employ and position accurate, performance-based models into the core of town planning was recently proven by one city council that found that following interventions set out by its central government would see it falling short of net-zero targets by 20%. Simulating the measures proposed by the government in digital twin software uncovered this shortfall and highlighted the requirement for more drastic actions than estimated. The same model is now being used to accurately test solutions to help meet the targets. Measures tested include moving a retrofitting programme for public buildings forward by half a decade and accelerating investment in renewable installations, such as solar PV. From this, the council can build a roadmap to energy efficiency based on insights built on data and science, rather than assumptions.
Performance modelling to balance budgets
The buildings and environment that local authorities operate in may be slipping under the radar as an area that needs scrutinising for cost savings. There needs to be a greater awareness of the cost of building inefficiencies, and of the technology available to rectify this. Centralising data and science is the only way the built environment can be decarbonised and as more councils realise this, the more they will enjoy lower operating costs and funds that can be dispersed to other, more pressing areas of public life.
Don McLean is CEO at IES