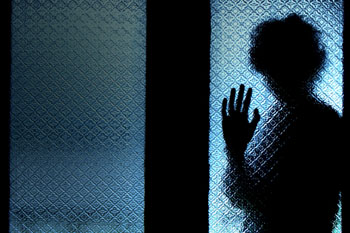 The life chances of more than a million vulnerable children are being damaged by cuts to early years and youth support, peers have warned ministers.
A new report published today by the House of Lords Public Services Committee has found that the post-2010 Government cuts have left vulnerable children at risk of serious harm, particularly those living in the most deprived areas.
The report, entitled 'Children in crisis: the role of public services in overcoming child vulnerability', said that a lack of investment in measurers that protect children at risk resulted in worse life chances for children, bigger bills for taxpayers and more pressure on social services.
The committee welcomed the Government's Spending Review pledge to spend £492m on early help services over the next three years describing it as 'welcome'.
However, they stressed that after a decade of underinvestment this would not repair the 'creaking public services infrastructure' on which vulnerable children rely or make up for the £1.7bn-a-year cuts to council services such as Sure Start centres and family support since 2010.
The committee urged the Government to return to 2010 levels of spending on protecting children.
Baroness Armstrong, chair of the committee, warned that the country faced 'a crisis in child vulnerability' which needs urgent action.
'Too often public services can't help children before it's too late. Too many children fall through the gaps, go into care, are excluded from school or end up in prison - all of which costs the public purse more in the long run,' she said.
'We're pleased that the Government is supporting some areas to develop some Family Hubs but it now needs to commit to a national roll-out with the most deprived communities given priority to help vulnerable children and their parents. Effective early intervention services could reduce the role of the state in family life by supporting parents to meet their children's needs.
'The Government talks a lot about 'levelling up' so to start with it should restore funding for early intervention to 2010 levels and ministers must match their stated ambition on child vulnerability with urgent action to improve the life chances of disadvantaged children.'
Responding to the report, Dr Jo Casebourne, chief executive, Early Intervention Foundation commented: 'We welcome the publication of the Committee's new report, bringing much needed attention to vulnerable children and families.
'A national strategy on child vulnerability, supported by substantial, long-term investment in local early intervention services, would ensure that children continue to be put front and centre of future decisions and enable local councils and their partners to plan over the longer period of time required for the benefits of early intervention to show through.'