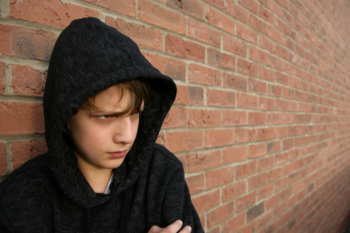 The mental health issues of vulnerable children already receiving support have become more severe due to the pandemic, councils have warned in a new survey.
A survey of councils and other organsiations by the House of Lords Public Services Committee found 86% said the severity of mental health issues for children already being looked after has become worse since the start of the pandemic.
Nine in ten also reported a rise in the number of children seeking help with mental health issues.
The survey also revealed an increase in the number of children and families requesting help due to domestic violence and parental addiction issues.
For those families already receiving support, two-thirds of services reported seeing more severe domestic violence and half reported an increase in the severity of parental addiction issues.
Baroness Armstrong, chair of the committee, said: 'The results of our survey show just how much the pandemic has taken its toll and added to the pressures facing thousands of children and families, and the frontline staff working hard to keep them safe.
'We know too that there has been a significant and worrying increase in the number of vulnerable children who are invisible to public services and not receiving any help at all since the beginning of the pandemic.'
The committee is preparing to publish a report of its inquiry into the role of public services in addressing child vulnerability.