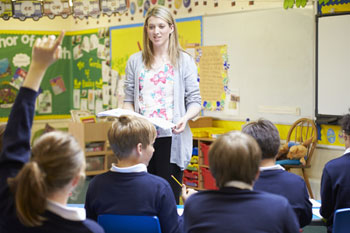 The Government has announced the latest round of applications for the controversial free schools programme in an effort to 'drive up education standards'.
Since 2010 more than 500 free schools have been opened and have created more than 133,000 school places across the country, over 40% of which are in the 30% most deprived communities.
The Government hopes to select up to 30 schools through Wave 14 of the programme. This comes on the back of Wave 13 which announced 22 new schools and 19,000 new places.
'Free schools help to ensure children are getting the best education possible – offering exceptional teaching, encouraging strong discipline and providing families with more choices,' said the prime minister.
'I want to see even more of these excellent schools open, particularly in areas most in need of more good and outstanding school places.'
Free schools have been criticised with one study arguing they were 'failing' to fulfil their original objectives of offering innovative approaches to education and are not educating enough disadvantaged children.
Published last year by The National Foundation for Educational Research and the Sutton Trust, the study warned that the programme was not benefitting enough children from disadvantaged backgrounds.
Peter Lampl, founder of the Sutton Trust, said: 'Our research finds that while free schools are often located in disadvantaged areas both primary and secondary free schools have lower proportions of disadvantaged pupils than their catchment areas.
'This is unacceptable. Free schools need to make serious efforts to recruit more students from disadvantaged backgrounds.'