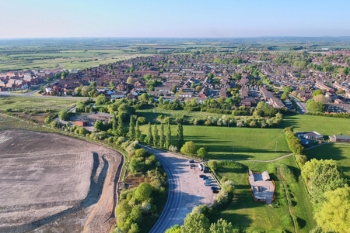 The five local planning authorities in Oxfordshire who have been working together on a joint plan for 2050 have announced they will go their separate ways.
The Oxfordshire Plan 2050 was one of the commitments made by six Oxfordshire authorities as part of the £215m Housing & Growth Deal. The aim was to help deliver housing and infrastructure in a joined up fashion.
However, the leaders of South Oxfordshire District Council, Vale of White Horse District Council, Cherwell District Council, Oxford City Council, and West Oxfordshire District Council have issued a joint statement announcing that they have been unable to reach an agreement.
'The five Local Planning authorities in Oxfordshire have been working together on a joint plan for Oxfordshire to 2050. It is with regret that we were unable to reach agreement on the approach to planning for future housing needs within the framework of the Oxfordshire Plan,' the statement said.
'Local Plans for the City and Districts will now provide the framework for the long term planning of Oxfordshire. The Oxfordshire Plan 2050 work programme will end and we will now transition to a process focused on Local Plans.
'The issues of housing needs will now be addressed through individual Local Plans for each of the City and Districts. The Councils will cooperate with each other and with other key bodies as they prepare their Local Plans.'