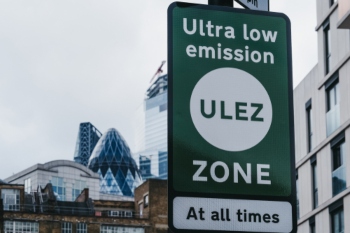 Half a million drivers in London and Birmingham could be 'priced off the road' under Clean Air Zone charges this year, according to motoring group The AA.
London's ultra low emission zone (ULEZ) is set to expand in October, with a daily charge of £12.50, while Birmingham drivers face a £8 daily charge for driving a non-compliant vehicle into the city centre from 1 June. A CAZ will also come into Bath on 15 March.
Edmund King, AA president, said: 'Later this year, millions of drivers in London will find themselves on the wrong side of the road when the ULEZ scheme is expanded.
'There is a very real risk that many people who rely on their car for essential journeys will be priced off the road.'
The AA estimate that around 400,000 vehicles will be impacted by London's ULEZ restrictions after the expansion with another 100,000 in Birmingham, which 'creates the potential for up to half a million cars to be denied access to the two inner cities – or forced to pay the daily penalty charges'.
Visit Transport Network for more on this story.