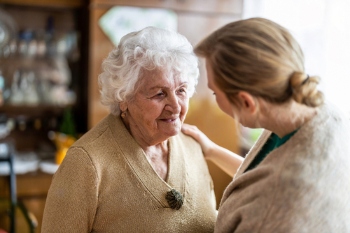 The vast majority of adult unpaid carers feel ignored by the Government, a new survey has revealed.
A poll by the Carers Trust of over 1,500 unpaid carers found that 91% felt ignored by the Government.
The charity's survey also found that almost nine out of 10 (86%) unpaid carers either agree, or agree strongly, that successive Governments have ignored their needs for a long time.
'Day in day out millions of unpaid carers play a crucial role, caring for family and friends and propping up our creaking social care system,' said the Carers Trust's executive director of policy and external affairs, Joe Levenson.
'But it's clear from our survey that this is at great personal cost, and that unpaid carers are struggling to cope and feel marginalised and ignored by Government.'
The survey also revealed that nearly half (49%) of the respondents said they had had to use their personal savings because of their caring role, and 51% reported giving up on hobbies or personal interests because of their caring role.
'We welcome the UK Government's recognition of the importance of unpaid carers in the recent adult social care white paper and are committed to working together to improve carers lives, but unpaid carers need ambitious and transformational change and they need it now,' Mr Levenson continued.
'The Government could let carers know they have been heard straight away by introducing a national strategy for unpaid carers, to ensure their needs are a priority across government. And they should act on what unpaid carers have told us, putting them at the heart of this strategy so it's able to deliver the transformational change that's desperately needed – such as boosting Carer's Allowance and making it easier to claim and funding regular breaks and respite for carers.'