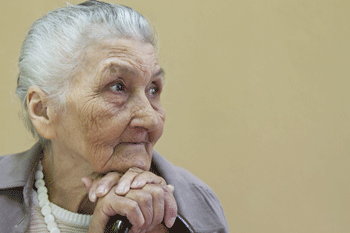 More than 840 charities, community groups and grassroots organisations tackling social isolation have received a share of £4m to tackle loneliness, the Government has announced.
Projects across England, including songwriting workshops in Devon, dance classes in Bedfordshire, and online chat services in Durham, have been awarded grants by the Local Connections Fund ranging from £300 to £2,500.
The funding is designed to help local organisations with an annual income of less than £50,000 bring people and communities together in order to help tackle loneliness and isolation.
'As we emerge from lockdown, it's critical to remember that some people will remain isolated, and loneliness will not simply go away. This is why the Government is committed to continuing to tackle loneliness as a national priority,' said the minister for loneliness, Baroness Barran.
'The local organisations benefiting from these grants are a powerful way of connecting small groups of people across communities in England. I'm delighted that the Local Connections Fund is giving people an opportunity to do things they enjoy, whilst helping tackle loneliness.
'It is a privilege to have worked alongside the organisations in the Tackling Loneliness Network to produce our action plan, and I am confident that the commitments we've made will be a positive step towards ending the loneliness that has blighted so many lives in the past year.'
The Local Connections Fund is made up of £2m from the Department for Digital, Culture, Media and Sport and £2m from The National Lottery Community Fund. The second round of funding will be provided by The National Lottery Community Fund and applications for this will launch in the summer of 2021.
Elly De Decker, England director at The National Lottery Community Fund, said: 'Throughout the pandemic we've continually seen the impact that grassroots groups and charities are having on their local communities.
'The grants made through the Local Connections Fund have empowered small organisations across England to make a huge difference – supporting individuals to build connections, reducing feelings of isolation and helping communities to thrive.
'We are proud to have distributed this funding on behalf of DCMS, and now look ahead to the summer when a further £2m of National Lottery funding will be made available – through the Local Connections Fund – to help charities and community groups address loneliness and create social connections in their local areas.'
Responding to the announcement, British Red Cross head of health and resilience policy, Olivia Field said: 'The fact that the pandemic has made loneliness worse for many is deeply worrying – loneliness isn't good for our health, wellbeing or our productivity. People who are lonely are also less confident in their ability to cope and recover from today's crisis. That's why reconnecting our communities must remain a priority.
'Today's commitments to bring funders together to invest in social connection, to upskill healthcare professionals in loneliness, support more councils to tackle loneliness and consider future amendments to planning policy so that our places are designed in a way that supports relationships will help us achieve a connected recovery.
'The British Red Cross looks forward to continuing to work with the Tackling Loneliness Network and our new Tackling Loneliness Champions partners to take this even further, ensure no one is left behind, and work towards a society where all of us can enjoy good, quality connections no matter where we live, work, raise our families, or age.'