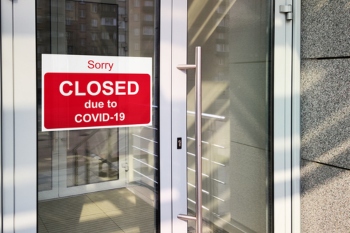 More than 400,000 businesses are stuck in the business rates appeal system waiting for COVID-19 reliefs, a real estate company has warned.
Colliers said that since the start of the first lockdown, 446,620 checks have been registered by businesses against their business rates bills.
It said this means nearly three-quarters of appeals registered since the 2017 Rating List began have been registered in the last 18 months, showing the disruption caused by the pandemic.
Colliers said none of the £1.5bn business rates relief fund - which was announced after concerns over the number of appeals being lodged by businesses - has yet to be paid out.
John Webber, head of business rates at Colliers, said: 'As far as we are aware, neither the Government nor the billing authorities have engaged with the ratings industry or set out any guidance for businesses to apply to receive the relief fund promised. We are still very much in the dark.
'As a result, we have over 400,000 businesses who paid their full rate bills during the pandemic, despite the disruption to their businesses, are stuck in No Man's land, with no clear way forward. The Government ripped up the rule book retrospectively and those hundreds of thousands of businesses who had gone to the trouble of registering through the tortuous CCA appeals system in good faith, have found the goal posts moved before their very eyes.'