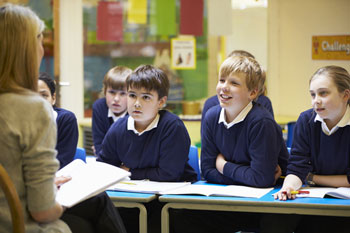 The Government today announced the approval of the 'biggest wave' of free schools this Parliament.
The Department for Education has approved applications for 131 new schools, creating more than 69,000 places. These schools will be led by what Whitehall describe as 'high-performing institutions', including a grammar-school-led multi-academy trust (MAT) and the largest state boarding school in the country.
'We need schools that can bring out the best in every single child no matter where they're growing up, how much their parents earn, or however different their talents are,' said education secretary Justine Greening.
'That's why these new schools are so important - they give us the school places we need for the future, and they also give parents more choices to find a great school place in their area that's right for their child.'
Today's annoucement adds to the 124 free schools that have opened since 2015, which means Whitehall needs to open 245 more to meet their manifesto commitment of opening 500 free schools by September 2020.
Around 29% of those inspected are rated 'Outstanding' by Ofsted, which makes them the highest performing groups of non-selective state schools.
The government's public property company LocatED will be involved in delivering free schools. Created in March 2017, it is accountable to the Secretary of State for Education, and will be responsible for the acquisition of sites for new schools.