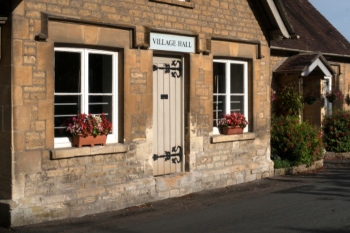 More than 100 village halls will be refurbished as part of a £3m fund to mark the Queen's Platinum Jubilee.
The £3m Platinum Jubilee fund will support the modernisation and improvement of 125 village halls.
It will provide grant funding over three years to help extend buildings, install Wi-Fi and modernise facilities.
'Village halls are the centrepiece of rural life and funding their renovation to mark the Jubilee is a fitting tribute to The Queen's Service,' said Lord Benyon, minister for rural affairs.
'In a changing world, they are important facilities for community groups, social clubs and local services. This funding will ensure they are central to the fabric of our villages for many more years to come.'
Chris Cowcher, head of policy at the Plunkett Foundation, added: 'Many village halls host community-owned businesses, such as local shops, markets and post offices, they create a real beating heart to their villages that, not only, provides vital services but reaches out to the vulnerable, isolated and lonely.'