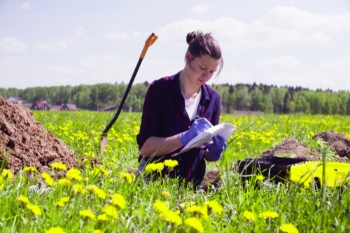 A skills shortage in ecologists is a barrier to achieving biodiversity net gain goals, local authorities have warned.
A poll of over 1000 British adults, commissioned by the Local Government Association (LGA), found that 94% of residents want to see more biodiversity and 90% prioritised encouraging people to be more eco-friendly through recycling and less plastic use, and increasing the use of renewable energy.
The LGA says that the position of councils as place-shapers, convenors of local partners and communities, asset-owners, problem solvers and significant purchasers puts them at the forefront of delivering real changes in the transition to net zero.
However, they warned of a skills shortage of ecologists, with only one third of planning authorities in England having access to their own 'in house' ecologist.
'In order to support local government in its role of leading places and providing a greener future, Government needs to work with councils and business to establish a national framework for addressing the climate emergency, including tackling biodiversity loss,' said Cllr David Renard, environment spokesperson for the LGA.
'Net zero can only be achieved if decarbonisation happens in every place, community and household. Long-term funding for councils would mean they can properly plan a holistic pipeline of activity that meets the needs of their local communities as a whole.'