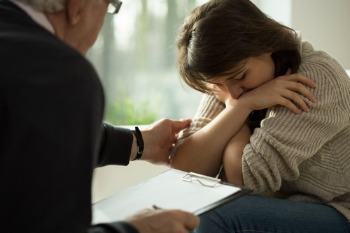 Almost half of young people have experienced a mental health problem but only one in four would tell someone about it, according to a survey by the Prince's Trust.
Many feared it would affect their job prospects or make them look weak.
More than three quarters of 16-25-year-olds in the survey thought there was a stigma attached to mental health issues.
The trust has launched a new mental health strategy which it says will give its staff, volunteers and delivery partners the confidence and ability to respond to young people's mental health needs.
Chief executive, Dame Martina Milburn, said: 'We know issues like depression and anxiety can have a crippling impact on a young person's aspirations and life chances, so it's alarming to find that so many would rather live with mental health issues than talk to anyone about them.
'We must all work together to instil confidence in these young people that they won't be stigmatised, and one of the key things we can do to help improve their mental health is to help them with their education, training and job prospects.'