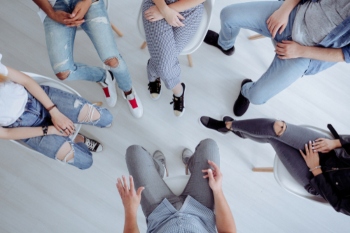 Local authorities now have access to an online toolkit which will help them determine what activities are best for preventing children becoming involved in violence.
The Youth Endowment Fund's (YEF) new toolkit summarises the available evidence and shows how effective different approaches are at preventing youth violence.
This is the first version, which includes evidence about 13 different approaches. It'll be updated every six months with new topics and evidence.
The YEF was founded in 2019 with a £200m endowment from the Home Office.
Home secretary Priti Patel commented: 'It is vital that all parts of the public sector work together to protect young people from harm and give them the opportunity and freedom to succeed, and the Youth Endowment Fund is an important part of our investment to tackle this problem and help save young lives.
'Every young person diverted away from a life of crime and violence will mean fewer families are left shattered and fewer communities torn apart by such tragedies in the future.'
Jon Yates, executive director of the Youth Endowment Fund, said:?'The YEF toolkit comes at an important moment. As the restrictions we've all been living through start to lift, many of us are worried that we'll see an increase in violence in our communities.
'We need to make sure that doesn't happen. The toolkit is here to help make sure that we're investing in services that prevent violence.'