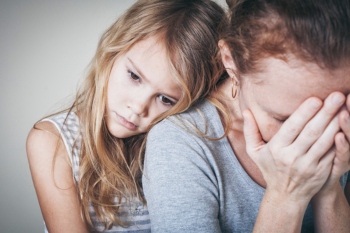 More than one million households who were forced to claim universal credit (UC) when coronavirus struck are having debt deductions taken from their benefit payments, according to a child poverty charity.
The Government suspended some deductions for three months from April 2020 as part of its emergency response to the pandemic. However, deductions for the repayment of UC advances were not part of the suspension.
An analysis by Child Poverty Action Group for the COVID Realities research project found that nearly two thirds (63%) of those who claimed UC between March and June are having deductions taken from their monthly payments, compared with 41% of all UC claimants.
According to the charity, this means a million new UC claimants will be living on less than their assessed need, and almost all of them were forced to get an advance to get them through the five-week wait for a first UC payment.
Covid Realities is a project by a research team from the universities of York and Birmingham, working in partnership with the Child Poverty Action Group.
The Department for Work and Pensions (DWP) says that UC repayments can be spread across two years of payments rather than one.
Deductions can be taken from benefits for a range of reasons including repayment of a UC advance, legacy benefit overpayments, budgeting loans, rent arrears, utilities bills and mortgage interest. For claimants, deductions are limited to 30% of the UC monthly standard allowance but this still means that £179 for couples can be deducted each month.
An analysis by Child Poverty Action Group shows that the average household in poverty is 23% below the poverty line.
For a couple with two children, that means they are £400 per month below the after housing costs poverty line. If this family has to repay an advance, this will push them to £500 per month below the poverty line. And if they have additional deductions on top of repayments of a UC advance, they could drop to £579 per month under the poverty line.
Around 1,060,000 COVID UC claimants have a deduction of some kind from their UC. Of those, 810,000 are repaying an advance only, 50,000 have a deduction for another reason and 200,000 have deductions to repay a UC advance and another debt.
Dr Ruth Patrick, lecturer in Social Policy and Social Work, who leads COVID Realities and co-authored the report, said: 'When the pandemic struck millions of families were forced on to universal credit and hoped for safe harbour there. In reality, they found a system that expects them to survive for five weeks without any payments or, if they take an advance, to live on much less than their assessed need so that they can repay money they had no option but to ask for.
'The pandemic has exposed just how harsh and nonsensical this is. It has shone a light on the hardship faced by UC claimants – both those who were claiming before the pandemic and those who had to claim because of it – many of whom are forced to struggle to get by on significantly less than what the Government's own benefit calculations suggest they need.
'The Government should respond to the many calls for reform and make advances non-repayable. That would take UC a step closer to being fit for purpose and offer some hope to the many families receiving UC who are going into a new year worrying about the new restrictions, school closures and whether they can stay afloat financially.'
A Department for Work and Pensions spokesperson said: 'Advance payments are available to claimants in need of urgent financial support, and from later this year claimants will be able to spread the repayment of this across two years of payments rather than one. For claimants who find themselves in unexpected hardship, the spreading of payments can be deferred for up to three months.'