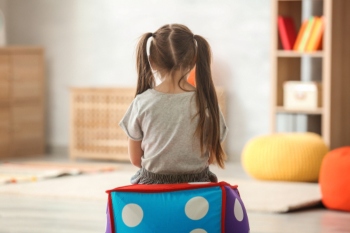 One in six children in England struggled with their mental health in 2021 - the same number as during lockdown last year - according to new figures.
The data published by NHS Digital shows one in six children had a probable mental disorder in 2021 – a similar rate to 2020. However, this compares to one in nine children back in 2017.
It shows that between 2017-21, more than half (53%) 17-23 year olds experienced a deterioration in their mental health. Over the same time period, nearly four in ten 6-16 year olds experienced a decline in mental health.
The Children's Society is calling on the Government to fund a network of early mental health support hubs in every community and measure children's wellbeing to help identify children who need help.
'It's deeply worrying that so many young people are struggling with their mental health', said Mark Russell, chief executive of The Children's Society.
'The proportion likely to have a mental health disorder is still as high as it was following the first lockdown last year and suggests many children may have long-term support needs for which there is no quick fix.
'Based on our recent Good Childhood Report, we estimated a quarter of a million children had struggled to cope with changes to life during the pandemic and had low well-being - meaning they were potentially at risk of greater issues, including mental health problems, and in need of further help.'
The Royal College of Psychiatrists found a record number of children were referred to mental health services this year.