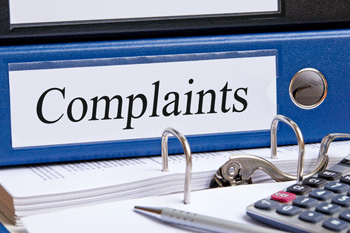 Lambeth Council has been criticised for repeatedly ignoring the advice of the Local Government Ombudsman over the treatment of a woman who was trying to buy her local authority flat.
Dr Jane Martin said the case highlighted the need for councils to take on board complaints and learn from them.
The woman complained to the ombudsman after spending almost nine years negotiating the purchase her home. Having been told she could buy the flat in 2006, it took until 2014 to complete the deal due to problems with a shared water supply.
The ombudsman found Lambeth Council had provided a poor service and called on the borough to make amends three times. Despite agreeing to pay the woman £500 in 2013, it still had not done so by the time Dr Martin reinvestigated the case this year.
She said: 'All too often complaints are seen in a negative light, but in doing so authorities can waste a valuable opportunity to look at what has gone on and put things right, not just for the individual but for other people in future.??
'It is particularly disappointing to see in this case that the council had the opportunity to put things right, but has not taken the chance to learn lessons from this woman's previous complaints.??
'I now strongly urge Lambeth council to consider my recommendations and ensure the woman is kept fully informed in future.'
A Lambeth Council spokesman said: 'We accept the Local Government Ombudsman's findings in this case and apologise for any inconvenience that has been caused to this resident. We have agreed and actioned all the recommendations made by the Ombudsman, including making a personal apology and agreeing to pay compensation and legal costs.
'However, this was a difficult case which was complicated by the fact that the property shared a water supply and hallway with another flat.
'It was a condition of the sales contract that the Council would seek to separate the water supply but the Council had to negotiate access with the neighbouring occupant whilst liaising with Thames Water.
'All parties are now cooperating and a plumber has been granted access to both flats: we are awaiting estimates of the cost of two potential options for separating the water supply.'