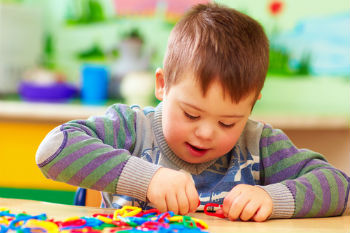 The Ombudsman responsible for investigating concerns over local government services has revealed his office has upheld eight out of 10 complaints about Education and Health Care Plans (EHCPs).
Under the Children's and Families Act (2014), local authorities are required to replace Statements of SEN - which outline a child's special educational needs - with EHCPs by April 2018.
An EHCP is a legal document describing a young person's special educational, health and social care needs, and outlining the extra support they may require. They represent a more holistic approach to supporting those with special needs.
The Local Government and Social Care Ombudsman has, however, warned there are 'significant delays' - sometimes by up to 90 weeks - in the switch-over.
Ombudsman Michael King said his office has investigated 140 complaints regarding EHCPs and has upheld eight out of 10.
As well as delays, these complaints concerned failures to involve parents and young people properly in the decision-making process, not gathering sufficient evidence to inform decisions, and a lack of proper forward planning when young people move between key educational stages.
'We know many authorities are struggling to meet the April deadline for transferring Statements, and I want to stress they need to ensure provision remains in place if transfers to EHC Plans have not occurred by the deadline,' said Mr King.
'In the cases that come to us, we are seeing worrying patterns of delay, inadequate evidence gathering and poor administration and this is having a significant impact on the children and families the new plans were designed to help.'
A Local Government Association (LGA) analysis last year found children's services were facing a £1.9bn funding gap by 2020 - a fact Mr King acknowledged but said would not affect his decisions.
'While we recognise the increasing pressure on children's services departments,' he said, 'we will continue to make decisions based on the law, guidance and rights and not on diminishing budgets.'