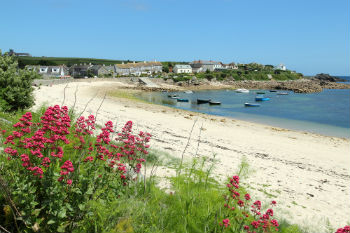 A council has received a second warning after failing to comply with recommendations made by the local government Ombudsman.
The Local Government and Social Care Ombudsman (LGO) has issued a rare further report into the Council of the Isles of Scilly after it failed to comply with recommendations made last August.
The LGO's original report was not published because of fears the family might be identified. The population of the isles is just over 2,000.
'While I appreciate the council is in a difficult position with regards to members discussing the original report in public, the council still needs to keep the communication channels open with my office and confirm its intended actions,' said LGO Michael King.
'Since we chased the council about its response to the initial report it has - albeit belatedly- sent an apology to the family and provided part of the financial remedy recommended.
'The council's failure to respond properly to the original report has shown a great deal of disrespect to the family, and can have only compounded their sense of injustice.'
'I am disappointed it took prompting and the threat of this further report for the council to provide part of the remedy it had previously agreed,' continued Mr King.
'It still needs to provide evidence it has complied with other aspects of the original recommendations, including for their loss of services, which were clearly set out in the original report and have remained consistent throughout our regular correspondence with the council.'
The Ombudsman said the council should ensure it complies with the recommendations set out in the original report and provide evidence of this without delay.
It also ordered the council to pay the family an additional £250 for the injustice caused by having to issue a further report.
The council has been approach for comment.