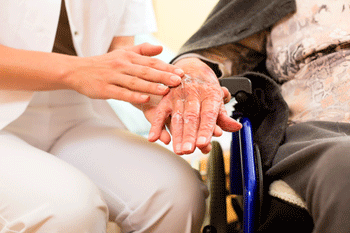 Four out of ten older people with critical or substantial needs are waiting more than six weeks for social care in Scotland, a charity has warned.
A new report from Age Scotland found 6,000 older people assessed as having critical or substantial needs in 2018 did not receive the services they required within the recommended six weeks.
Waiting for Care: Is Scotland meeting its commitment to older people also found a wide range in waiting times across local authorities and a lack of accessible information held by them about the reasons for delay.
'Far too many older people are waiting far too long to get the social care they desperately need,' said Age Scotland's chief executive Brian Sloan
'While many people do receive social care within the timeframe outlined in national guidelines more than four in 10 wait much longer. In one circumstance last year the wait was more than eight months. This is too high and action must be taken to urgently improve the situation for older people in Scotland.'
The report calls for more regular data recording so councils can spot trends and plan for increased demand, and further efforts to recruit more social workers.