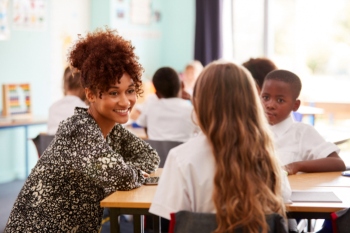 All schools and colleges will be inspected by Ofsted by summer 2025 to determine how education is recovering from the pandemic.
The Government has provided Ofsted with an extra £23.85m funding over the next three years to fast-track the inspections.
Schools will receive graded or ungraded inspections depending on their circumstances, while all college inspections will be full, graded inspections.
Chief inspector Amanda Spielman said: 'Children only get one chance at school. Everyone working in education must do everything they can to give this generation the best possible chance to fulfil its potential.
'Ofsted will play its part – by giving parents and learners up to date information, and by helping schools and colleges shape their plans. I'm pleased that we will now be able to reach all schools, colleges and apprenticeship providers by summer 2025.'
Research published by the Education Policy Institute (EPI) last month shows more than £13bn is needed to make up for lost learning.