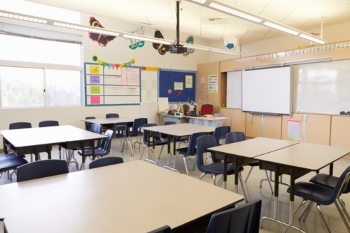 A £13.5bn cash injection is needed over the next three years to help pupils recover from lost learning, new analysis has revealed.
A new report from the Education Policy Institute (EPI) shows that without government intervention, pupils are likely to lose £46,000 each in future earnings due to the impact of the pandemic.
The analysis, commissioned by the Department for Education (DfE), shows this will result in hundreds of billions being lost to national income.
It also found that poorer pupils and those in parts of the north of England and the Midlands have seen the greatest learning losses.
The EPI said an education recovery settlement of £13.5bn over three years will be required to fully address learning losses and avoid cementing wide educational inequalities.
Dr Jo Casebourne, chief executive of the Early Intervention Foundation, said: 'The report puts into perspective the shocking impact the pandemic has had on young people, especially in certain parts of the country and among more disadvantaged pupils.
'To ensure any programme of learning catch-up works we believe it needs to go hand-in-hand with a focus on mental health and wellbeing.'