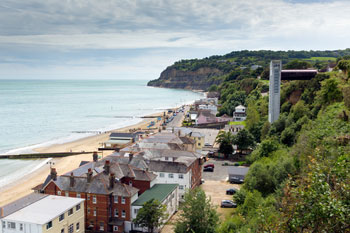 Ofsted's chairman has apologised and retracted his description of the Isle of Wight as an 'inbred, poor, white ghetto'.
David Hoare made the comments last Friday and has since contacted the leader of Isle of Wight Council Jonathan Bacon to offer his 'unreserved apology'.
In a letter to the council and the island's residents, Mr Hoare said: 'I understand that some of my specific comments were offensive as well as being unfounded. For this I am truly sorry.'
He said he was attempting to 'highlight the problem of poor educational outcomes' in coastal communities', particularly among low-income white British children.
However, he has since admitted the overall performance of secondary and primary schools on the island has been improving in recent years.
Cllr Bacon accepted Mr Hoare's apology and said he was looking forward to 'welcoming him to the island in due course.'
The councillor also emphasised the difficulties faced by the Isle of Wight.
'If Mr Hoare had been describing an inner-city area in the terms he had there would likely be significant levels of government intervention and funding to turn around the 'causes' of poor educational performance,' he said.
'But, because the causes are less easy to define for an Island or indeed a coastal community, and because in general terms we get bracketed with the prosperous south east of England, the Isle of Wight always seems to get overlooked for the help and assistance it deserves.'
'Nevertheless,' he added, 'we have delivered the needed improvements in educational performance as identified by Ofsted in 2013.'