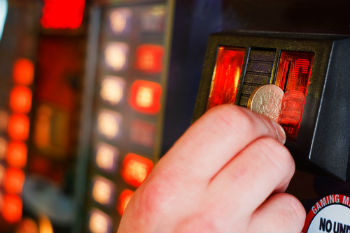 A new study has found an increasing number of young people are experimenting with gambling, making them more likely to be problem gamblers later in life.
The research from Cardiff University academics found 41% of young people aged 11 to 16 have gambled in the past year, with 16% feeling bad as a result.
Young people from minority ethnic groups, boys and students who felt they did not belong in their school were more likely to gamble and feel bad about it, the study revealed.
Dr Graham Moore, based at the Centre for the Development and Evaluation of Complex Interventions for Public Health Improvement (DECIPHer), said: "While over the past 20 years or so, lots of adolescent risk behaviours like smoking and drinking alcohol have become less common, we are seeing the emergence of new risk behaviours in today's society.
'Our research suggests that gambling might be emerging as a new public health issue.'
Lead author Professor G.J. Melendez-Torres added: 'Our findings demonstrate the importance of educating young people and parents about the potential harms of gambling and support policy recommendations for schools and the education sector to raise awareness of these issues.'