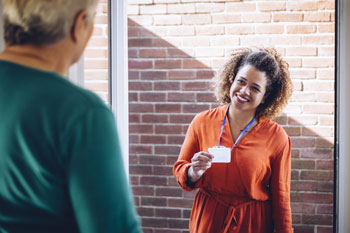 The number of staff in council social services departments in Wales has fallen by almost a quarter in the last 11 years, according to the latest figures.
The numbers have dropped from 20,471 whole-time equivalent employees in 2006/07 to 15,707 in 2017/18.
The Welsh Conservatives highlighted the figures and blamed the Labour-controlled Welsh assembly for the cuts.
They said three of the five councils in which the numbers increased are governed by Conservatives on their own or with another group.
The Welsh Tories say the Cardiff administration has reduced the local government settlement for 2019/20, inflicting further cuts on 15 councils while increasing or freezing the budget for six Labour-run councils in South Wales.
Welsh Conservative and shadow social services secretary, Janet Finch-Saunders, said: 'Out of the nine Labour-run councils, social worker numbers are down in eight of them – this only goes to demonstrate that much of the hardship experienced by people across the country is down to Welsh Labour's poor mismanagement.
'Just like with GPs and teachers, a retention and recruitment crisis is developing on the Welsh Labour Government's watch, and it's the people of Wales that are paying the price.'