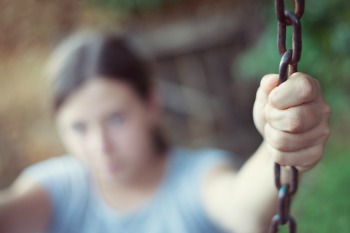 There are many more victims of modern slavery and human trafficking in the UK than first thought, according to the National Crime Agency (NCA).
It has launched a new campaign to highlight signs of modern slavery people may notice and encouraging them to report it.
The agency says a growing body of evidence resulting from an increase in law enforcement activity shows the numbers were underestimated and are continuing to grow.
Its latest figures show there are currently more than 300 live policing operations targeting modern slavery in the UK.
Will Kerr, the NCA's director of vulnerabilities, said: 'Modern slavery has rightly been made a priority across law enforcement, but it is a hidden crime so the onus is on us to seek it out.
'The more that we look for modern slavery the more we find the evidence of the widespread abuse of vulnerable.'