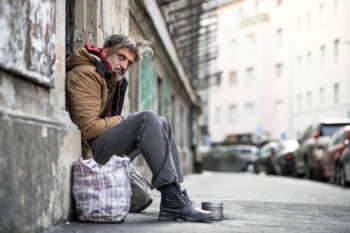 A new report has warned the scale of homelessness among EEA citizens across the UK has become a 'growing concern'.
Published by Crisis, the report said many EEA citizens are struggling to access support to prevent or resolve their homelessness even though they are almost twice as likely to experience the worst forms of homelessness compared to the general adult population.
It found that losing a job and struggling to find adequately paid work were critical factors in EEA citizens experiencing homelessness. At the same time, 'systemic barriers' are preventing people from accessing support.
The report states: 'Over the past decade, the scale of homelessness and housing difficulties among EEA citizens across the UK has become a growing concern. Charities and frontline organisations have highlighted large numbers of destitute EEA citizens using their services, in many cases because they are unable to access government support due to rules governing benefit entitlements.
'Evidence from official sources now suggest that significant shares of people experiencing homelessness originate from countries within the EEA, particularly in London.'
Crisis is calling on the Government to provide a bespoke package of specialist housing and employment support for EU citizens who face barriers to accessing support.