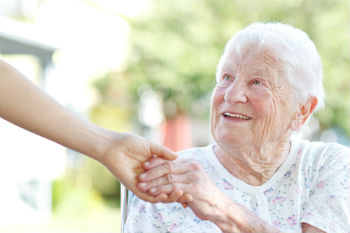 The number of elderly people requiring 24-hour care is set to double by 2035, social care experts have warned.
The report, published in The Lancet Public Health journal, found 446,000 people aged 85 and over will need round-the-clock care by 2035.
It also predicted more than one million people aged 65 and over will require 24-hour care, an increase of over a third.
The Local Government Association (LGA) said the report highlights the crisis in adult social care.
Cllr Nick Forbes, senior vice chair of the LGA, said: 'With people living longer, increases in costs, decreases in funding, care providers closing and contracts being returned to councils, the system is at breaking point, ramping up pressures on unpaid carers who are the backbone of the care system.
'Adult social care services face a £3.5bn funding gap by 2025, just to maintain existing standards of care. The likely consequences of this are more and more people being unable to get quality and reliable care and support, which enables them to live more fulfilling lives.'