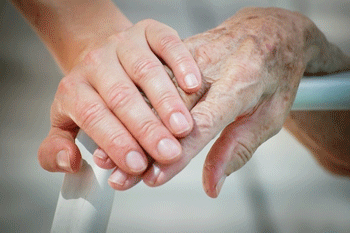 The number of deaths occurring in care homes could double in the next 25 years, new research has warned today.
A new paper from researchers at King's College London found the number of people dying in care homes increased from 17% in 2004, to 21% in 2014.
At this rate, the number of deaths in care homes could reach 230,000 per year by 2040, which would be greater than the number of people dying in hospital.
The researchers are calling for significant investment to ensure care homes can support residents as they reach the end of their life.
'The projected rise of deaths in care homes is striking and warns of the urgent need to ensure adequate bed capacity, resources and training of staff in palliative care in all care homes in the country", said lead author and researcher at the Cicely Saunders Institute, King's College London, Anna Bone.
'If we are to continue enabling people to die in their preferred place, it is essential to invest more in care homes and community health services. Without this investment, people are likely to seek help from hospitals, which puts pressure on an already strained system and is not where people would rather be at the end of their lives.'