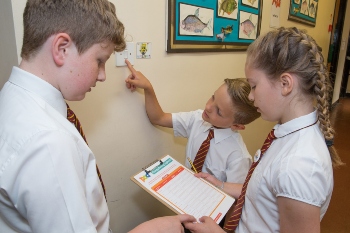 Schools represent unique (and often underappreciated) social capitol within our communities. Not only do they seek to deliver core education/curriculum outcomes for communities, each school holds a wider stewardship role, responding to changing societal issues and needs, helping their students understand and negotiate these.
With climate change having become one of the defining societal issues for today's youth, the Pod and Energy Saving Trust Foundation regard schools and their students as being on the front line, as society recognises the current and future impacts of climate change and seeks to act to address these.
With the right support schools have a unique opportunity to not only educate young people about climate change (through STEM learning), but to actively empower them to take practical actions to address it. Curriculum linked education resources, in addition to energy saving advice, that explore the link between energy and climate change would provide students the ability to take action and share their new knowledge with family and friends.
We are encouraging local authorities (the majority of whom have declared a climate emergency) to consider how they may best support, and benefit from, working with schools to address climate change, and support their local communities to meet the UKs Net Zero commitments. With schools and young people representing a key opportunity to raise awareness, promote action and help establish new social norms in their communities.
To this end we are inviting local authorities to promote Switch Off Fortnight the Pod's free flagship annual energy campaign to their schools. Switch Off Fortnight 2021 is running from 8-21 November, overlapping with COP26. Switch Off Fortnight began in 2008 and the Pod is proud to have partnered with the Energy Saving Trust Foundation, to help this year's campaign have its biggest impact yet.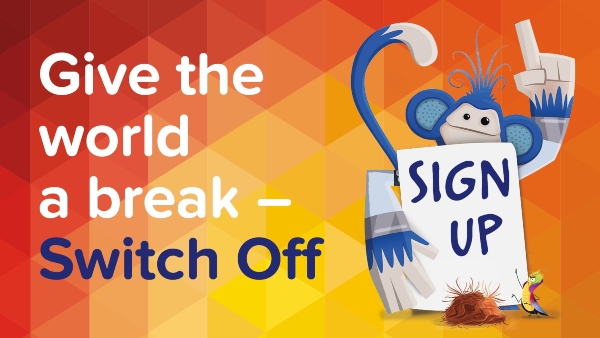 The campaign provides schools free practical support, resources (for campaigning/action and education inc. STEM), and information on how young people can reduce their everyday energy use and have a positive impact in addressing the climate emergency, by taking action in school and at home (supported by curriculum linked classroom and home activities). With free hard copy campaign packs available for the first 1,500 registered schools. Over 970 schools and six local authorities have signed up so far for 2021.
Authorities can visit the Pod's Local Authority page to download a template school engagement letter and campaign web banners to use on their website or other communications.
Since 2008 over 200 local authorities have use Pod campaigns to support their schools, providing a free and effective opportunity and resource to help promote energy awareness and efficiency in their community. Helping schools save 10% on average on their energy bills. With 85% of primary school children who have participated previously in the campaign having said they did things at home to save energy after taking part in activities, while 88% of secondary students said the Pod helped them understand how to use energy responsibly.
David Ingham is waste and resource programmes director at Wastebuster CIC