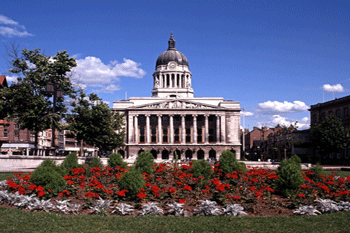 Nottingham City Council has issued a Section 114 notice following the recent discovery that it unlawfully diverted cash from its housing revenue account (HRA) to general funds.
Unlike a more conventional S114 notice issued when a council runs out of cash, one issued for unlawful finances does not immediately halt spending.
Earlier this month, the council announced it had uncovered the unlawful accounting error which saw £15.86m, which should have been ring-fenced for housing, paid into the council's general fund. Nottingham is now working with the Chartered Institute of Public Finance and Accountancy to repay the funds.
The repayment is likely to put pressure on the general fund, which in turn could lead to further repercussions for the council in terms of its overall budget, with the possibility of a further s114 in the future.
Council leader, Cllr David Mellen, said he would act immediately to resolve the issue with the HRA cash. 'This will not directly affect the council's revenue budget for day to day services but will put further pressure on our General Fund reserves,' he said.
'I am absolutely committed to making sure that the council continues to deliver vital services whilst ensuring that issues such as this are discovered and dealt with immediately.'
He also vowed to investigate how the error occurred and how it was allowed to continue from 2014-15 onwards.
The chief executive, Mel Barrett, said it was a 'setback' in the improvement journey.
Under the terms of the s114 notice, issued by the interim finance director Clive Heaphy, the council will need to meet in the next 21 days to resolve the finance issues.
It is the latest in a series of disasters to hit the council. In December last year, the Government announced it would send in an 'assurance board' after a rapid review of the council revealed 'appalling Financial and management issues'.
The city was also forced to asked the government for a capitalisation order after its energy firm, Robin Hood Energy, racked up £24m in losses.