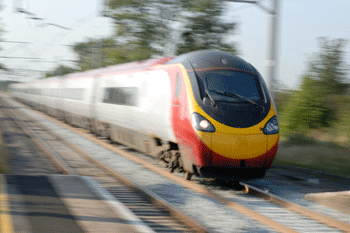 Council leaders in West Yorkshire have warned of 'grave consequences' after it was reported that the leg of HS2 from the Midlands to Leeds could be axed.
The Financial Times said that as well as ending the eastern branch of the Y shape at Toton in the East Midlands, train speeds could also be cut by 40mph in an attempt to save more than £10bn, according to people close to the review led by former HS2 chairman Douglas Oakervee.
Cllr Judith Blake, leader of Leeds City Council and the West Yorkshire Combined Authority's transport lead, said: 'There will be grave long term consequences for the economy of the North and East of the UK if the eastern leg of HS2 isn't delivered in full. It would sacrifice the £600m of annual GDP growth forecast from better connections between Leeds and Birmingham alone while also putting at risk the expected 50,000 additional jobs HS2 would create in the Leeds City Region.
'With trains between Leeds and Sheffield currently travelling at an average speed of 36mph, failure to deliver HS2 in full to Leeds while going ahead with a western leg providing services travelling at 250mph would condemn the North and East of the UK to second-class status.'
The FT said cutting train speeds from 250mph to 210mph would save about £8bn because cheaper track and trains could be used, according to 'people close to the project', and could also reduce the need for tunnelling.
This article first appeared on Transport Network.