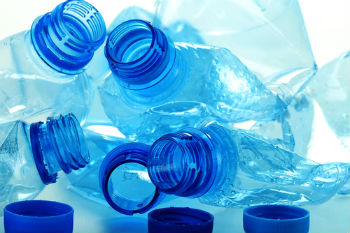 Norwich City Council has committed itself to becoming a single-use-plastic-free authority by the end of 2017.
Green councillors introduced a motion this week designed to end the sale and provision of single-use plastic (SUP) products - throwaway cups, plates cutlery etc. - in all council buildings.
The council's cabinet, which passed the motion, also resolved to encourage the city's institutions, businesses and citizens to follow suit.
Each year an estimated eight million metric tons of plastic waste ends up in the world's oceans, endangering marine life.
The move is a part of a council drive to reduce this by tackling what it describes as 'our throwaway culture'.
The policy follows on from the introduction last year of the charge for carrier bags - a decision which led to an 85% reduction in the number of bags being given to customers.
Cllr Martin Schmierer, leader of the Green Group at Norwich City Council, said that there was 'considerable precedent' for the decision.
'Approximately 18 months ago, Oxford council decided to ban non-recyclable food containers,' he told LocalGov.
'New York City is also fighting to join a number of other USA and even other countries in introducing such a policy, with France for instance seeking to end the use of so-called "single-use plastics" by the end of the decade.'
'Plastics, in particular styrofoam packaging, have been going out of favour for several decades with Berkeley, California, outlawing them as early as the 1980s and today there is a growing popular demand for action to do what is best for our planet,' he continued.
'Consequently, Green Party councillors on Norwich City Council were pleased to follow in the footsteps of others and support such an initiative.'
Cllr Schmierer warned this was just 'a first step' and said it will take time for the wider changes outlined in the motion to be implemented.
Responding to a LocalGov question concerning the financial implications of the move, the councillor said: 'Although it is far to early to provide definitive figures about how much this policy will save or cost the local economy in Norwich, it is clear that the environmental benefits could be enormous, especially if the charge on plastic bags is anything to go by.'