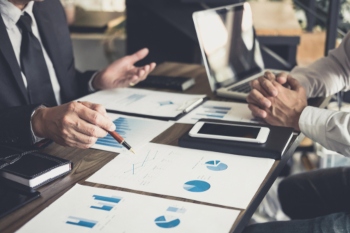 Northumberland CC has issued a section 114 notice for unlawful expenditure – including allowances paid to its chief executive Daljit Lally.
A report released today reveals the council – alongside Northumbria Healthcare NHS Foundation Trust – launched an international consultancy 'for a commercial purpose'.
Although Northumbria International Alliance (NIA) traded from 2018-2021, it was not set up as a trading company and its income and expenditure appeared on the council's accounts. According to legal advice sought by the council, this was unlawful.
The council has also paid current chief executive Ms Lally £40,000 a year in addition to her salary since 2017 when she was still deputy chief executive. The payment is still continuing.
The report, issued by interim finance director Jan Willis, said: 'I am satisfied that the payment does not have proper authorisation and is in contravention of the council's pay policy statements.'
Ms Willis also stated the s114 notice, while often a sign of a council's financial collapse, does not mean Northumberland has 'gone bust', and she has no concerns about balancing the books.
The council has been beset by issues and is currently waiting for the outcome of a corporate governance review conducted by Max Caller, conducted at the insistence of the leader.
Council leader Glen Sanderson said: 'Whilst the contents of this financial report are very serious and reveal a worrying failure of governance and lack of transparency at county hall, I am reassured that these matters are now being made public.
'When the council meets to consider the contents of this report, together with the corporate governance review we commissioned from Max Caller CBE, I will ensure that the administration takes all appropriate steps to ensure that there is a new culture of openness, trust and accountability, in all that we do.'
The council will now have 21 days to resolve the issues outlined in the s114 notice.